"PRE-OWNED, ANTIQUE, TIMELESS.."
At White's Jewellers in Tenterden, we have a passion for pre-owned jewellery.
We pride ourselves on picking the most interesting and beautiful pieces we come across.
We specialise in many prestigious watch brands such as Rolex, Cartier and Breitling and more.
Whether it's repairs, servicing, valuations, bespoke work or even just a simple in-store battery change, we're here to help.
Whites Jewellers in Tenterden was established in 1860, making it the oldest jewellers in Kent.
Specialising in Victorian, Edwardian, Art Deco Jewellery & Prestigious Watches.
We guarantee a professional personal service, with a wealth of over 100 years of experience, ensuring all your needs are met to the highest standard.
We offer services such as repairs, bespoke, valuations for both insurance and probate, watch servicing and much more.
We also buy gold, diamonds and prestigious watches for cash!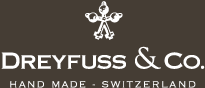 96 High Street.
Tenterden,
Kent,
TN30 6JB
Tel: +44 (0)1580 763155
Email:
Monday: 9:00am- 17:00pm
Tuesday: 9:00am- 17:00pm
Wednesday: 9.00am-1700pm
Thursday: 9:00am- 17:00pm
Friday: 9:00am- 17:00pm
Saturday: 9:00am- 17:00pm
Sunday: Information Coming..
FREE WORLDWIDE SHIPPING* FREE SIZING ON ALL RINGS OVER £500. *SUBJECT TO STYLE AND LIMITATIONS